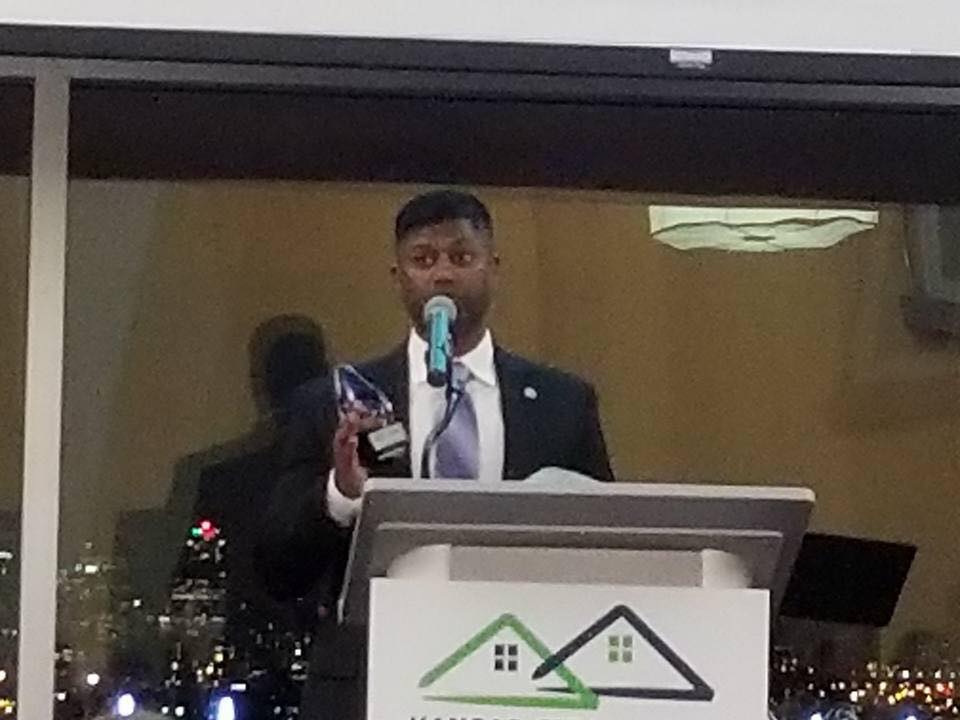 The Kansas City Regional Association of REALTORS® (KCRAR) installed its 2018 president and presented its 2017 awards, including the prestigious REALTOR® of the Year honor, on Wednesday, December 6 during the KCRAR Holiday Party, Awards & Installation event held at the Courtyard Marriot at Briarcliff. Over 400 REALTORS® and guests attended the event.
Andrea Sheridan, Keller Williams Realty, was installed as the 2018 president of the Kansas City Regional Association of REALTORS®. Sheridan will lead the organization's Board of Directors, representing nearly 10,000 members.

The event also recognized industry leaders who have helped build and maintain a strong real estate community throughout the Kansas City metro and surrounding areas.

"Winning a KCRAR 'Of the Year' award is such an honor, as it's one that comes as a recognition of excellence by fellow REALTORS," said Susan Bowers, the 2017 Awards Committee chair. "While criteria for each award varies, two absolutes across all categories is dedication to the REALTOR community through their work with the Association, and demonstration of the high-level professional standards that are at the core of Realtor membership. This year's winners exemplify the best of our industry."

Our very own, Mark Solomon, won the 2017 Community Service Award for his work with Veterans Community Project. His is one of the founders and current board member of this organization working hard to house homeless vets here in Kansas City.

The organization was started by Chris Stout, Kevin Jamison and Mark Solomon. Their goal is to better connect veterans to services and needs. Their mission is, "we stand with you and for you, our brothers and sisters in arms. Anytime, anyplace, in order to meet any need."

Learn more about Veterans Community Project here: https://goo.gl/1wi5Cn

For any and all of your real estate needs, you can reach Mark Solomon at 816-853-5467 or by email: mark.solomon@kw.com